Description
Dear Chad,
As discussed, please find below the bolt on package for your Team Titleist experience.
In summary, there will be two nights added to your stay at the iconic 5* Old Course Hotel from 12-14th July 2023 in an Old Course View Room, B&B basis.  We will arrange additional golf for you by entering the Old Course Ballot on both the 12th and 13th July.  We will also arrange for a round on The Castle Course, with breathtaking views across the bay of St Andrews.  Golf and airport transfers are included within this package price.
The Old Course, St Andrews – Ballot Process Explained: We will use the ballot method to hopefully achieve The Old Course, St Andrews for you…this cannot be guaranteed however we will ballot for 2-3 days whilst in St Andrews and coordinate the other courses around the success in this process. We will enter your name(s) 2 days in advance of proposed date with results released that day at 5pm. If unsuccessful all days, we will provide flexibility to allow potential play through the standby/singles list and if still unsuccessful, you will play St Andrews New/Jubilee Course and receive £170.00 credit for spend in St Andrews Links/Old Course Merchandise Shops, Restaurants and Bars.
A St Andrews for Golf PGA Professional agent will be on hand each day throughout your stay to coordinate the courses order.
We look forward to welcoming you to The Home of Golf.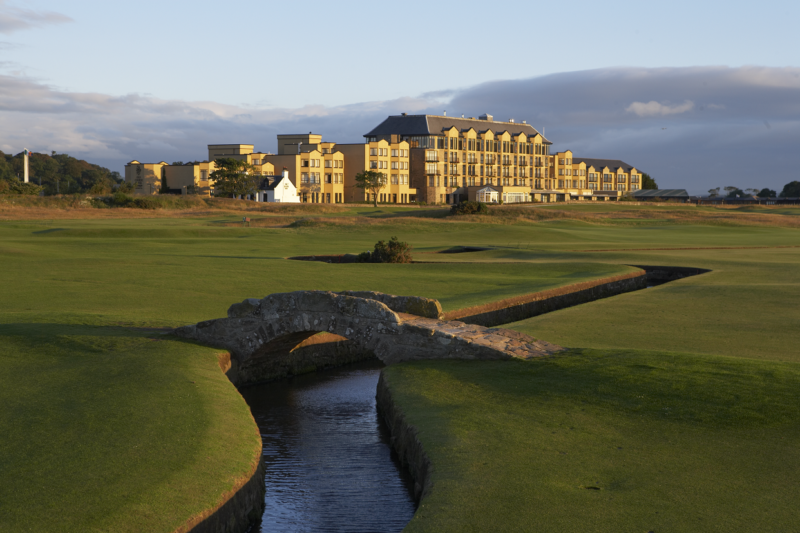 Alastair Love  |  Head PGA Professional – Director
E-mail: info@standrewsforgolf.com |  Office: +44 (0)1334 209 035

Golf Courses
St Andrews Old Course (Ballot)
The Castle Course, St Andrews
Crail Golfing Society if unsuccessful in the Old Course Ballot both days
Accommodation
5* Old Course Hotel, St Andrews
2 Nights: 12th – 14th July 2023
Old Course View Double Double Room
B&B Basis
Transportation
Airport and Golf Transfers