Description
Dear Barry,
As discussed, I have tailored this package to enable you to spend longer at The Home of Golf as part of the Team Titleist Invitational.  This bolt on allows the potential to play The Old Course, St Andrews whilst enjoying time in the town and playing The Torrance Course at Fairmont St Andrews.
The Old Course, St Andrews – Ballot Process Explained: We will use the ballot method to hopefully achieve The Old Course, St Andrews for you…this cannot be guaranteed however we will ballot for 2 days whilst in St Andrews and coordinate the other course around the success in this process. We will enter your name 2 days in advance of proposed date with results released that day at 5pm. If unsuccessful on both days, we will provide flexibility to allow potential play through the standby/singles list and if still unsuccessful, you will play St Andrews Castle Course and receive £140.00 credit for spend in St Andrews Links/Old Course Merchandise Shops, Restaurants and Bars.
The night before the Team Titleist Invitational begins, you will be in the iconic 5* Old Course Hotel.  Once the Invitational concludes, you will be based at the 5* Fairmont St Andrews for 2 nights. A luxurious home away from home, the spacious rooms allow you to relax whilst away from the links. You will enjoy a full Scottish Breakfast each morning in the hotel and have access to all of the hotel facilities, bars, restaurants, courses, driving range and spa.
Each day your transportation to and from the courses is included in the package, the timings will be provided the day prior to play.
A St Andrews for Golf PGA Professional agent will be on hand each day throughout your stay to coordinate the courses order.
We look forward to welcoming you to The Home of Golf.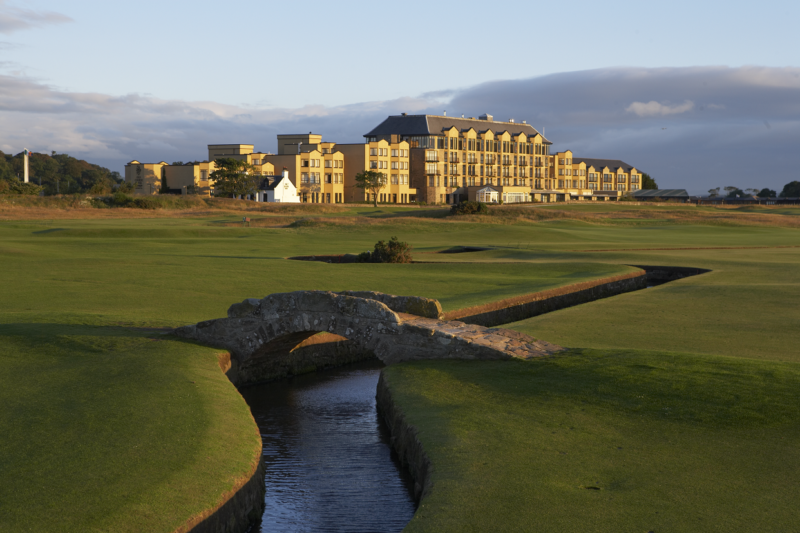 Alastair Love  |  Head PGA Professional – Director
E-mail: info@standrewsforgolf.com |  Office: +44 (0)1334 209 035

Golf Courses
St Andrews Old Course(Ballot)
Fairmont Torrance Course
Accommodation
5* Old Course Hotel
1 Night: 13th – 14th July 2023
(Plus a further 2 Nights under the Team Titleist Booking – 14th – 16th July 2023)
B&B Basis
5* Fairmont St Andrews
2 Nights: 16th – 18th July 2023
B&B Basis
Transportation
Airport & Golf Transfers